Try Paddling With Us
Join us at practice on a Monday or Thursday evening at 6:00 (mid-May to mid-September) at Mohawk Valley Marine in Alplaus.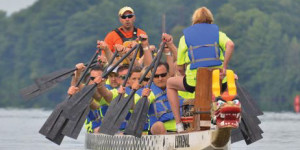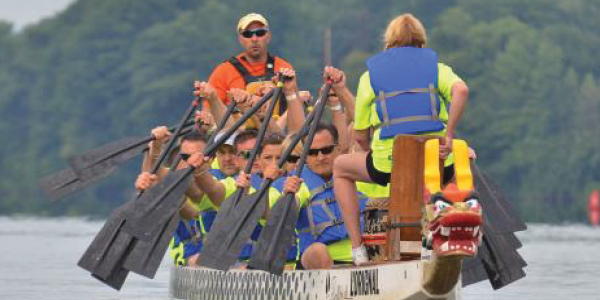 Dragons Alive – A non-profit dragon boat team in Alplaus, New York
•  Paddle…for your health…for team building…for the thrill of racing…for fun…with Dragons Alive headquartered at Mohawk Valley Marine in Alplaus, New York!
•  Teamwork and cooperation move these 40-foot boats across the water…Feel the energy as the dragon boat surges forward…powered by up to 20 paddlers working together…
•  Listen to the drum beat pounding out the rhythm as your drummer sets the tempo and your steersperson keeps the boat on course…
•  This is dragon boating – the fastest growing water sport in the country – accessible to all levels of fitness and no paddling experience needed, right here in Albany's Capital Region.